A new report provides the UK's first overview of how digital technologies are creating the country's smartest city.
Vision and principles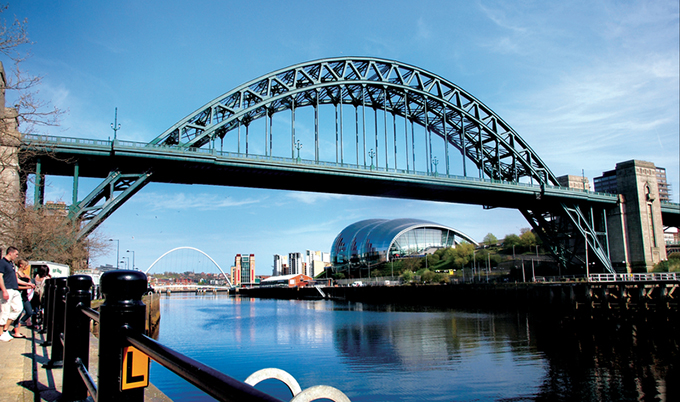 Newcastle's System of Systems was commissioned by Newcastle City Futures, a project led by Newcastle University which brings together academics, local government, businesses communities  and charities. The report identifies what the city is already doing and sets out a vision and principles to help Tyneside keep moving forward into the future.
A smart city is defined as a place which uses technology to gather information and uses it to manage assets and resources efficiently. The report doesn't just look at the technology used in smart cities, it looks at how it is used, who uses it and why.
An examplar
Newcastle City Futures Director Professor Mark Tewdwr-Jones said:
"Newcastle is the poster child for smart cities"
"Newcastle's System of Systems provides crucial guidance to the city as a whole in asking not just what we mean by being a 'smart city', but why we want to do it in the first place and how we might get there. The report looks at the city as a whole. Reports looking at the impact of technology on a city often focus on just one sector. This is different, our report looks at each sector of the city – transport, energy, health, public services and ICT systems and then identifies where there would be growth and sets out the ways this can happen.  This is something we can export to the rest of the world as an exemplar of how being, and becoming a smart city can help all aspects of urban living and reduce social inequality."
Smart and socially inclusive
The document outlines ten guiding principles, which Professor Tewdwr-Jones is encouraging partners to sign up to. They are:
• Problem–led – Start by identifying and prioritising problems
• Participatory – Activate and engage all relevant parties
• People centric – Solutions should put people first
• Joined- up – Create a culture of collaboration
• Open – Embrace open standards and make contracts open to all suppliers
• Valuable – Better value for citizens, businesses and the council
• Outcome-focused – Maximise chances to achieve positive outcomes across different policy areas
• Visible – People see the and feel the benefits of smart cities
• Intelligent – responsive and future-proofed solutions
• Strategic – Prioritise long-term benefits over quick wins
If businesses, research centres and public organisations sign up these principles," he says. "We can make Tyneside a truly smart and socially inclusive place."
"Newcastle has a fantastic opportunity to become a global test bed for the next generation of advanced products and services for cities" said Dr David Beeton, CEO of Urban Foresight, which wrote the report.  "Technology is already being used across the city to improve the efficiency and quality of services. Our analysis sets out how investments could deliver further improvements and finds that smart cities could be worth up to £200 million to Newcastle's economy by 2020."
Newcastle System of Systems builds upon the recently announced ambition of Newcastle City Council to become Britain's smartest city.
Click here for more information about North East England's IT and Digital Sector
Posted in: Digital and Tech, General
Posted on: August 20, 2018